French language philosophical discussion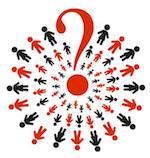 A philosophical discussion on the theme of L'urgence des temps - Temps politique (urgency of the times - political times), presented by Raphael Zagury-Orly, with philosophers Marie Garrau, Judith Revel and Franck Fischbach, and doctors Patrick Pelloux and Isabelle Rouquette.
duration 2h
free entry, open to the public
reservation advised
One of a series of Rencontres Philosophiques that take place every second Thursday of the month. Initiated by Charlotte Casiraghi and three philosophers, the aim is to introduce school children to philosophic discussion.
For more information and reservation, email reservation[at]philomonaco.com and visit the organizer's website at: Les Rencontres Philosophiques de Monaco.