Exhibition of embroidered icons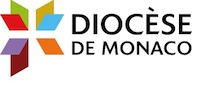 From 13 February to 3 April an exhibition of embroidered icons from the Moscow Prikosnovenie Workshop.
Organized by the Diocese of Monaco and the Russian Consulate. For more information phone +377 99 99 16 60 and visit the organizer's website at: Diocese de Monaco: exposition d'icones brodees a la cathedrale.