French language theatre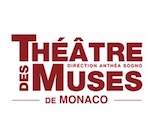 Two performances, on 16 and 17 January, of a classic comedy by Moliere.
tickets 28 euros (reductions and season tickets available)
duration 1h35
suitable for +8 years
Organized by Theatre des Muses.
For more information and reservations, phone +377 97 98 10 93, email reservations[at]theatredesmuses.com and visit the venue website at: Theatre des Muses.