Yacht racing event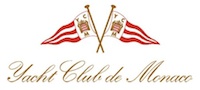 From 7 to 10 November, a competition for Melges 20 and J/70 sailing boats.
One of five competitions that forms the Monaco Sportsboat Winter Series for monotype sailing yachts. The 2019-2020 events take place:
7-10 Nov 2019
5-8 Dec 2019
16-19 Jan 2020
6-9 Feb 2020 (Primo Cup Trophee Credit Suisse)
5-8 Mar 2020
Organized by Monaco Yacht Club. For more information visit the event page at: Yacht Club de Monaco - Monaco sportsboat winter series.