Conferences and round tables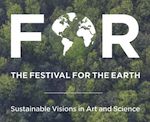 On 6 and 7 November the Festival For The Earth - Sustainable Visions in Art and Science is an art project for social transformation. The 2-day event features scholars, researchers, creative minds and environmental activists presenting and discussing their work in finding ways to preserve the earth's diversity and ecosystem. The aim is to raise awareness on how to co-exist and interact with nature. Program overview:
6 Nov
10:00-12:00 and 14:00-19:00, speeches
19:00-21:00, screening of Sea of Shadows documentary
7 Nov, 11:30-12:30 and 14:00-19:00, speeches
The program can be viewed in PDF format at: Festival for the Earth: program 6-7 November 2019.
Free tickets for all events are available from Eventbrite at: Eventbrite: Festival FOR the Earth.
Organized by MBRart with the support of the Fondation Prince Albert II. For more information visit the event website at: Festival for the Earth.