Opera and ballet recital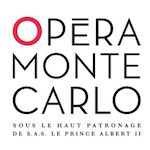 Opera arias and excerpts from classical ballets performed by young Russian singers of the Academie de l'Opera de Monte Carlo, and by winners of the Concours National Ballet Russe. Kira Parfeevets plays piano.
The Jeunes Chanteurs Russes are a group of a dozen singers who have studied French and Italian opera repertory for three weeks.
Part of the Opera de Monte Carlo 2019-2020 season. For more information phone +377 98 06 28 28 and visit the website: Opera Monte Carlo: 2019-2020.
Tickets available to the public by phoning +377 98 06 28 28, at the casino atrium ticket office.