Annual event celebrating jazz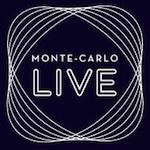 From 16 November to 1 December the Monte Carlo Jazz Festival showcases new talent and legendary musicians, performing on the same stage.
Organized by Monte Carlo SBM. For more information and reservations phone +377 98 06 41 59, email ticketoffice[at]sbm.mc and visit the event website at: Monte Carlo Live: Monte Carlo Jazz Festival.
Program
16 Nov
20 Nov
21 Nov
22 Nov
- Herbie Hancock, Eli Degibri Quartet
23 Nov
- Vicente Amigo / Le Trio Joubran
27 Nov
- IAM and Monte Carlo Philharmonic Orchestra
29 Nov
- New Power Generation / Brooklyn Funk Essentials
30 Nov
1 Dec