Annual dancing workshops and party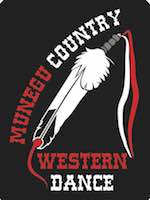 The 7th Munegu Dance Event is a day of line dancing workshops led by choreographers Scott Blevins and Gary O'Reilly, followed by a party and ball. Program:
12:00-18:00, dancing workshops, 30 euros
18:30-19:30, fast food meal
19:30-01:00, dance party, 20 euros
full pass 40 euros
Organized by Munegu Country Western Dance, an association created in 2012, which promotes country music dancing through events and classes led by qualified teachers and choreographers.
For more information visit the organizer's website at Munegu Country Western Dance: event.