Organ and trumpet concert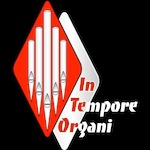 A concert with Carmelo Fede, solo trumpet player of Catania Opera, and Marco d'Avola, organist of Ragusa Cathedral.
Organized as part of the In Tempore Organi festival, in collaboration with the Italian Embassy and COM.IT.ES Monaco.
For more information phone +33 6 83 58 06 38, email intemporgani[at]netcourrier.com and visit the facebook page: In Tempore Organi.