French language conference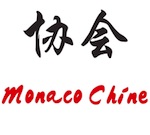 In the school auditorium, a conference asking if China can maintain its economic dynamism and whether its growth model is threatened. led by Michel-Henry Bouchet, honorary professor of SKEMA Business School, specialist in international finance and investment fund advisor for emerging markets, who has lived and worked in China.
free entry, reservation required on Eventbrite
18:00-19:30
Organized by L'institut Confucius Côte d'Azur, Monaco Dragon Prestige and Monaco Chine.
For more information and link to reservations, visit the organizer's website at: Monaco Chine: activites.