Ballet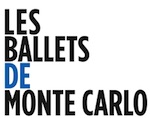 Three performances, on 23, 24 and 25 October, of four ballets, with Monte Carlo Ballet Company drawing on the spirit of Nijinsky.
Daphnis et Chloe, music by Ravel, choreographed by Jean-Christophe Maillot, duration 31m
Le Spectre De La Rose, music by Von Weber, choreographed by Marco Goecke, duration 24m
Aimai-Je un Reve? music by Debussy, choreographed by Jeroen Verbruggen, duration 12m
Petrouchka, music by Stravinsky, choreographed by Johan Inger, duration 36m
total duration 2h35 including entractes
For more information email info[at]balletsdemontecarlo.com and visit the artist's website at: Ballets de Monte Carlo: saison 2019-2020.
For ticket reservations phone +377 98 06 28 28, visit the Casino atrium ticket office, and the company website at: Ballets de Monte Carlo: billetterie.
21 to 36 euros
reductions for under 25s and groups