Basketball match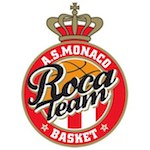 In the stadium's Salle Gaston Medecin, AS Monaco Basket plays Orleans in the LNB Pro A Jeep Elite league.
tickets from 9 euros (tbc)
For more information contact monacobasket[at]monaco.mc, phone +377 92 05 40 58 and visit the club website at: AS Monaco Basket, and the team's page on the French league's website at: LNB - equipe Jeep Elite: Monaco.
Since the 2015/2016 season, Monaco's basket ball club has been competing in the Pro A league (Jeep Elite), the 1st division of the French Ligue Nationale de Basket.