Annual celebration of the birthday of Queen Elizabeth II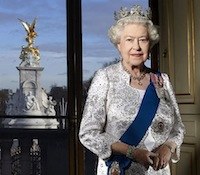 A party to celebrate the official birthday of the British Queen Elizabeth II, with musical entertainment by the Goldberg Trio members of Monte Carlo Philharmonic Orchestra.
tickets 55 euros
dress code: cocktail
duration 1h30
The evening pays tribute to Queen Elizabeth, as well as saluting Prince Albert II of Monaco.
Organized by the British Association of Monaco. For more information and prepaid reservations before 14 June, visit the BAM website: British Association of Monaco.