8th edition of French language literary festival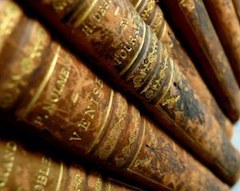 Photo source:
Monaco Mairie Bibliotheque Louis Notari
On 2 and 3 March the Salon du Livre celebrates literature and showcases authors. Free entry, open to the public.
Sat 2 Mar:
18:30-18:00
11:00 inauguration
Sun 15 Apr:
10:30-18:00
Several Monegasque, French and Italian authors are attending. There are book-signing sessions and conferences, including, on 2 March, a round table with Christophe Barbier on his latest book, "Le Dictionnaire Amoureux du Theatre".
Also on Saturday 2 March, 18:30-20:00, in the Riva tunnel Dr Frederic Saldmann is giving a conference on his latest book "VITAL! Votre Bible Sante", entry 12 euros.
Organized by the Rencontres Litteraires Fabian Boisson association. For more information visit: