French language theatre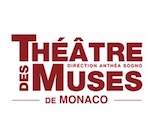 Four performances, on 28 February, 1, 2, and 3 March, of Sacha Guitry's comedy Une Petite Main Qui Se Place.
The show on Saturday 11th includes the participation of students of the theatre's Atelier des Muses.
tickets 19, 26, and 29 euros
duration 2h
For more information visit the theatre's website at: Theatre des Muses.