Jazz concert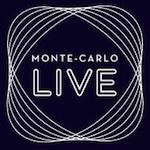 A Monte Carlo Jazz Festival 2018 concert.
tickets from 55 euros
doors open 20:00, concert starts 20:30
smart dress required
children +7 only
Hugh Coltman (Who's Happy) opens the evening, with Stephane Sanseverino performing during the second half.
For more information and reservations phone +377 98 06 41 59, email ticketoffice[at]sbm.mc and visit the event website at: Monte Carlo Live: Monte Carlo Jazz Festival.