French language conference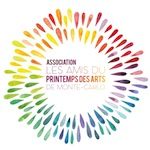 A conference on the topic of Prince Antoine 1 of Monaco, musician and patron, presented by Mme Nicole Vatrican.
members of the association 5 euros
non-members 10 euros
Following the conference there is a cocktail in the theatre foyer.
Prince Antoine, the Duc de Valentinois, was born at the Court of Versailles where he lived the life of a courtier of the Sun King. On his accession, he moved to Monaco but continued to correspond with his old friends, Destouches, Lully and Couperin. During his 30-year reign he worked to bring the artistic life he had known at the French court to Monaco.
Nicole Vatrican is a professional music teacher at Lycee Albert 1er in Monaco and for the past 12 years has been deputy director of the Prince Rainier III Music Academy.
Organized by the Amis du Printemps des Arts. Created during the 25th edition of the Printemps des Arts, the Friends Association supports the artistic work of the festival.' Since 2010 it has organized concerts and conferences as a prelude to the festival. Membership costs 100 euros per person, or 150 euros per couple. Visit the website for more information: Association Les Amis du Printemps des Arts de Monte Carlo.
For more information and reservations email secretaire[at]amisduprintemps.com and phone 06 80 86 23 57.