23rd annual young entrepreneurs' business plan competition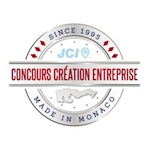 Annual business plan competition open to all entrepreneurs in the Principality aged 18 to 40.
Schedule
31 Aug, deadline for submitting entry documents
18 Dec at Grimaldi Forum, awards ceremony
For more information and to enter the competition, visit the site: Postuler a concours de creation d'entreprise a Monaco.
Created in 1995, the aim of the Concours de Creation d'Entreprise is to encourage the spirit of enterprise in Monaco. It offers a share of 61,000 euros and goods and services packaged up in a Monaco Success Box, for three successful young business leaders. Winners are chosen by a jury composed of Monegasque entrepreneurs and Government representatives.
Organized by the Jeune Chambre Economique de Monaco (JCEM), with the support of the Monegasque Government and in partnership with several local partners. For more information contact concoucce[at]jcemonaco.mc.