French language breakfast debate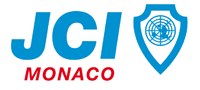 Breakfast conference on the theme of 'Monaco: vers une ville plus intelligente?' (Monaco: towards a more intelligent city). There are two presentations:
Monaco Mayor Georges Marsan talks about 'Optimisation des services de police et deploiement du stationnement intelligent' (optimising police services and deploying intelligent stationing)
Paul Jolie, government minister for digital matters, talks about 'La strategie Smart City du Gouvernement Princier' (the Government's Smart City strategy)
Entry to the event costs 18 euros for JCEM members, 22 euros for JCEM associates, and 25 euros for the public in general.
Organized by the Jeune Chambre Economique de Monaco (JCEM). For more information and obligatory reservation before 20 Mar, contact jcemonaco[at]jcemonaco.mc, phone +377 92 05 20 19 (mornings only), and visit the site: Monaco: vers une ville plus intelligente?.