Business networking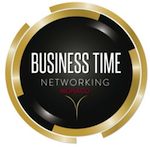 A quarterly networking event that targets business leaders, employees and independent professionals. The theme is finance, specifically "attractivite et perspectives de la place financiere Monegasque" (attractiveness and perspectives of the financial place of Monaco).
25 euros
includes talk, followed by a cocktail dinatoire
Attending the event are Ben Robson of Spectrex Commodities and author of 'Currency Kings: How Billionaire Traders Made Their Fortune Trading Forex', Gregory Moscato of the International University of Monaco, and David de Pariente of Gordon S Blair law offices.
Organized by the Jeune Chambre Economique de Monaco For more information contact Emmanuelle Ragazzi-Lavarello at emmanuelle.ragazzi[at]jcemonaco.mc, and for registration visit the organizer's website at: JCI Monaco agenda.