French food festival returns to Monaco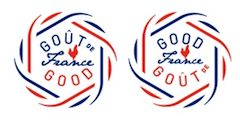 For the fourth consecutive year restaurants in Monaco are participating in the celebration of French gastronomy, Gout de France / Good France.
Participating restaurateurs have each designed a dinner menu promoting French style culinary excellence.
In Monaco 9 restaurants are involved:
Marcel Ravin of Blue Bay
Benoit Witz of Vistamar
Philippe Joannes of Horizon
Philippe Joannes of Saphir 24
Pascal Brizzi of Quai des Artistes
Jean-Claude Brugel of l'Hirondelle
Dominique Lory of Louis XV Alain Ducasse
Franck Cerutti of Le Grill
Paolo Sari of Elsa
The event was initiated after UNESCO listed the Gallic multi-course meal as a "world intangible heritage". Chefs from all over the world are involved.
If you'd like to see what's on the menu in participating restaurants, visit: Gout de France: restaurants participants.
For more information visit the event website at: Gout de France.