Organ concert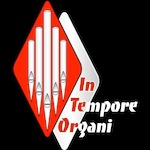 Marking World Organ Day (21 March, Bach's birthday), an organ recital by Marc Giacone.
Organized by In Tempore Organi, a cultural association in Monaco. Membership is 50 euros per year, which supports the financing and organization of concerts.
For more information email intemporgani[at]netcourrier.com and visit the facebook page: In Tempore Organi.