Tuscan wine tasting party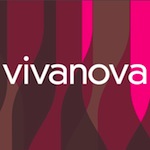 An after-work aperitif tasting of three Antinori wines, with Tuscan finger food accompaniment, presented by Monaco Restaurant Group chef sommelier Vivienne Leibrecht and Club Vivanova's Bradley Mitton.
The event is a collaboration between Club Vivanova and Cantinetta Antinori Monte Carlo. For more information and reservations email booking[at]clubvivanova.com and visit the organizer's website at: Club Vivanova event calendar. Club membership costs 120 euros.