French language theatre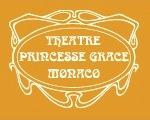 Play about about putting on a play.
duration 1h40, no interval
tickets available from Princess Grace Theatre and Grimaldi Forum ticket office
Staged by Xavier Durringer, starring Niels Arestrup, Kad Merad and Patrick Bosso.
A co-production by Princess Grace Theatre and Production Arts Live Entertainment. For more information phone +377 99 99 30 00 and visit the venue site at: Grimaldi Forum: spectacle Acting.