Business networking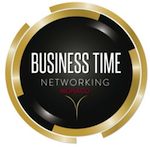 A quarterly networking event that targets business leaders, employees and independent professionals. The theme is "Business and Communication in Sport: the Monaco Basket Ball Project" and the evening is in French and English.
20 euros online payemnt for JCEM members
25 euros online payment for non-members
30 euros on the door
18:30 start
19:00 speeches
19:30 networking, cocktails, canapes
The event is attended by Genevieve Berti of the Government, Oleksly Yefimov of AS Monaco Basket, and Dr Ilhani Aygun of the AS Monaco Basket Partners' Association.
Organized by the Jeune Chambre Economique de Monaco For more information contact Laetitia Mikail at laetitia.mikail[at]jcemonaco.mc and for registration visit the organizer's website at: JCI Monaco agenda.