Magic show for Fete Nationale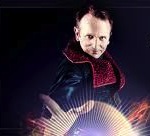 Two performances, on 18 and 19 November, of Allan Dickens's magic show, including levitation, divination, making things float and disappear, and audience participation.
free entrance by invitation only
duration 1h30
Invitations are available for Monegasques and residents, from the Mairie's Salle des Mariages, on presentation of an ID card or Carte de Sejour.
Organized by the Mairie to mark Monaco's National Holiday. For more information contact the Mairie on +377 93 10 12 10.