Ballet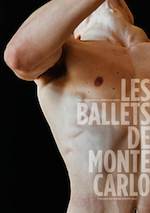 In the Salle Prince Pierre, 8 performances over the Christmas and New Year period, of Jean-Christophe Maillot's La Megere Apprivoisee, based on Shakespeare's The Taming of the Shrew. With music by Shostakovich.
21, 31 and 36 euros
reductions for groups
under 25s 12 euros
The duration of the event is 1h50, including entracte. Performances take place every evening from 28 to 31 December, and from 2 to 4 January, and in the afternoon of 5 January.
For ticket reservations phone +377 99 99 30 00, and for more information email info[at]balletsdemontecarlo.com and visit the artist's website at: Ballets de Monte Carlo: saison 2017-2018.