Celebrating Irish culture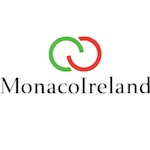 Hosted by the Yacht Club's Wine Palace wine bar, Monaco's Irish community combine watching the musical fireworks with a party.
39 euros includes wine and hors d'oeuvres
dress code: white
event to be filmed by RTE (Irish TV) for public broadcast
Organized by MonacoIreland. For more information visit the organizer's site at: Monaco Ireland, or the organizer's facebook page at: Monaco Ireland on facebook.