Exhibition of photographs by Kasper Akhoj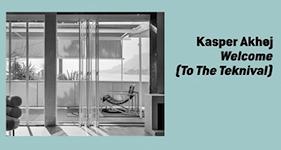 From 2 June to 8 January, on the first floor of the museum, an exhibition of 59 photographs by Kasper Akhoj, documenting the restoration of E-1027, Maison en Bord de Mer, the summer house designed by Eileen Gray for Jean Badovici in Roquebrune Cap Martin.
daily, 10:00-18:00
entry 6 euros
free entry for under 26s, and for all every Sunday
NOTE, October 2017: further photographs taken by the artist in July 2017 have been added to the exhibition, and Akhoj also presents a new video called C2RMF75602, produced by the NMNM, tracing the restoration of a 16th century canvas attributed to Titian, called Portrait de Femme.
For more information phone +377 98 98 91 26 and visit the venue website at: NMNM: Kasper Akhoj, Welcome (To The Teknival).