51st annual Concours International de Bouquets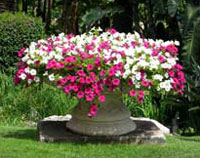 On 2 and 3 June, a floral art competition with categories for amateurs and professionals. This year's theme is "l'Antiquite".
Sat 2 Jun, competition day
Sun 3 Jun, 9:30-18:30 open to public
Organized by the Garden Club of Monaco. For more information phone +377 93 30 02 04, email gardenclub[at]monaco.mc, and visit the Garden Club of Monaco website.